We associate the polenta exclusively with the winter period when instead it can be enjoyed at all times of the year, just a little imagination and everything can be transformed…
Today I propose you these croutons to use as an aperitif or finger food or even as a main dish… I have combined it with fish but as I said everyone can give space to their imagination.
Production time: 1 hour
Degree of difficulty (from 1 to 5): 2
Ingredients for 10 croutons
200 g of polenta with 5 cereals
700g of water
1 kg of squid and mussels
1 pepper
Parsley
Garlic
salt
Oil to taste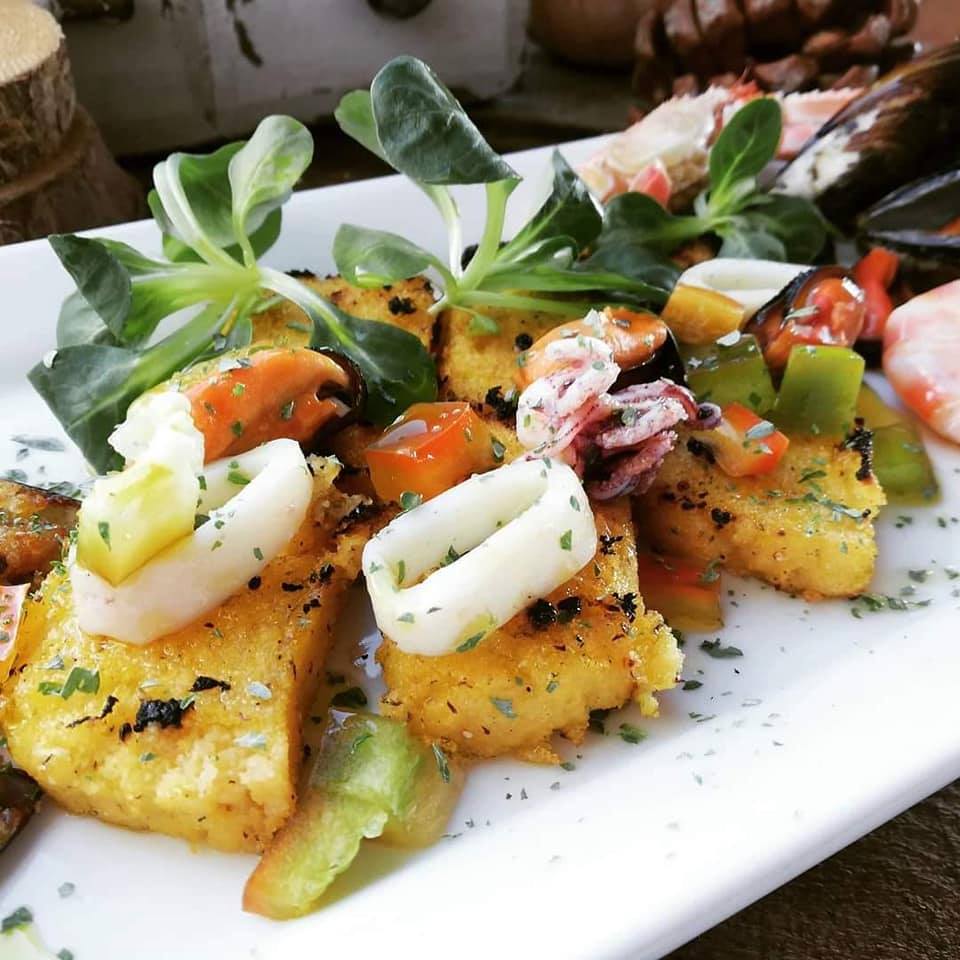 Process to make polenta croutons with 5 cereals with squid and mussels
First start with preparing the polenta.
Bring the water to the boil, add salt and pour into the polenta. Continue to stir for about 5 minutes and pour into a plum cake mould. Refrigerated for about an hour. Now we can dedicate ourselves to seasoning.
Clean the mussels well, scrape if necessary, wash in plenty of cold water and drain. Prepare a casserole with oil, a clove of garlic and chopped parsley, sauté lightly and pour our mussels. Close with a lid and cook until the mussels are all open.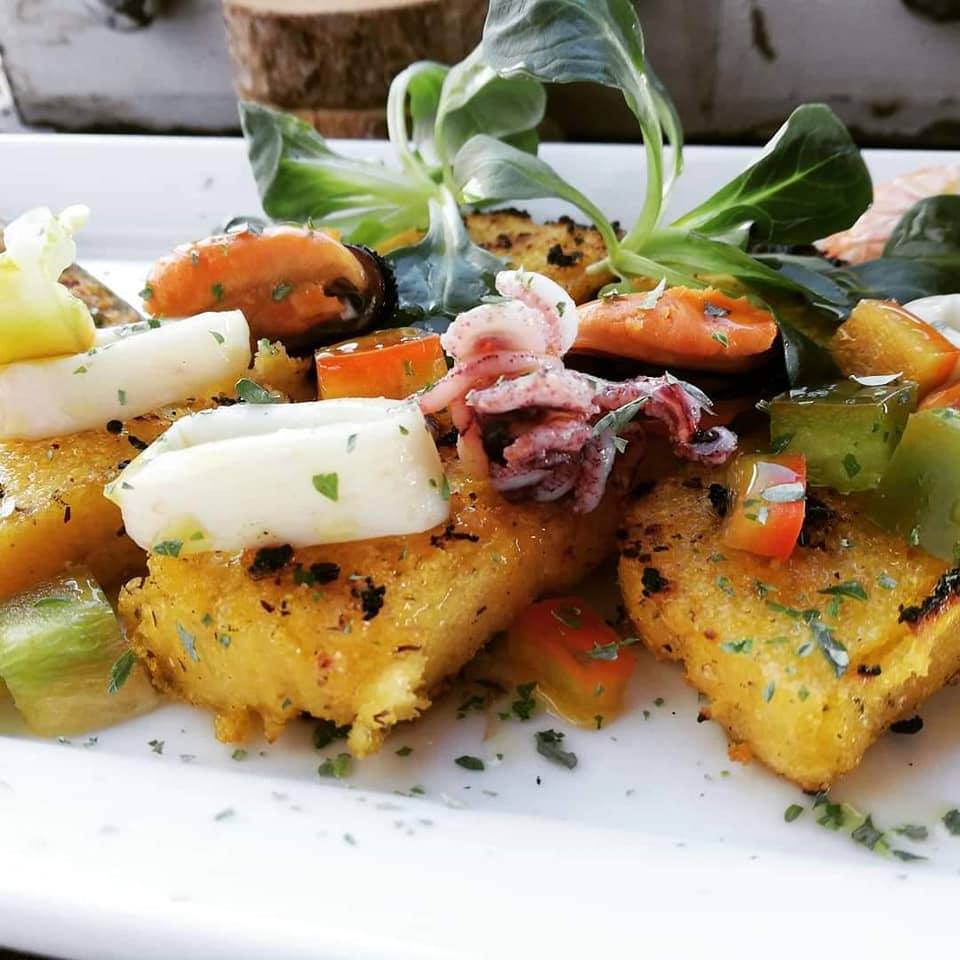 Clean and wash the squid in plenty of water. Bring some water to a boil and add the squid for a few minutes. Pull out and drain. Cut the squid into strips and season with oil, salt, parsley and pepper. Pull the polenta out of the fridge and cut 10 slices.
Grill on a non-stick grill and place on a serving plate.
Pour the squid over it, the mussels and if you want you can decorate it with some tomatoes and valerian.
The recipe was made by Manuela D'Incecco.
Polenta croutons with 5 cereals with squid and mussels last edit: 2019-05-02T18:43:03+02:00 da
Leave your vote: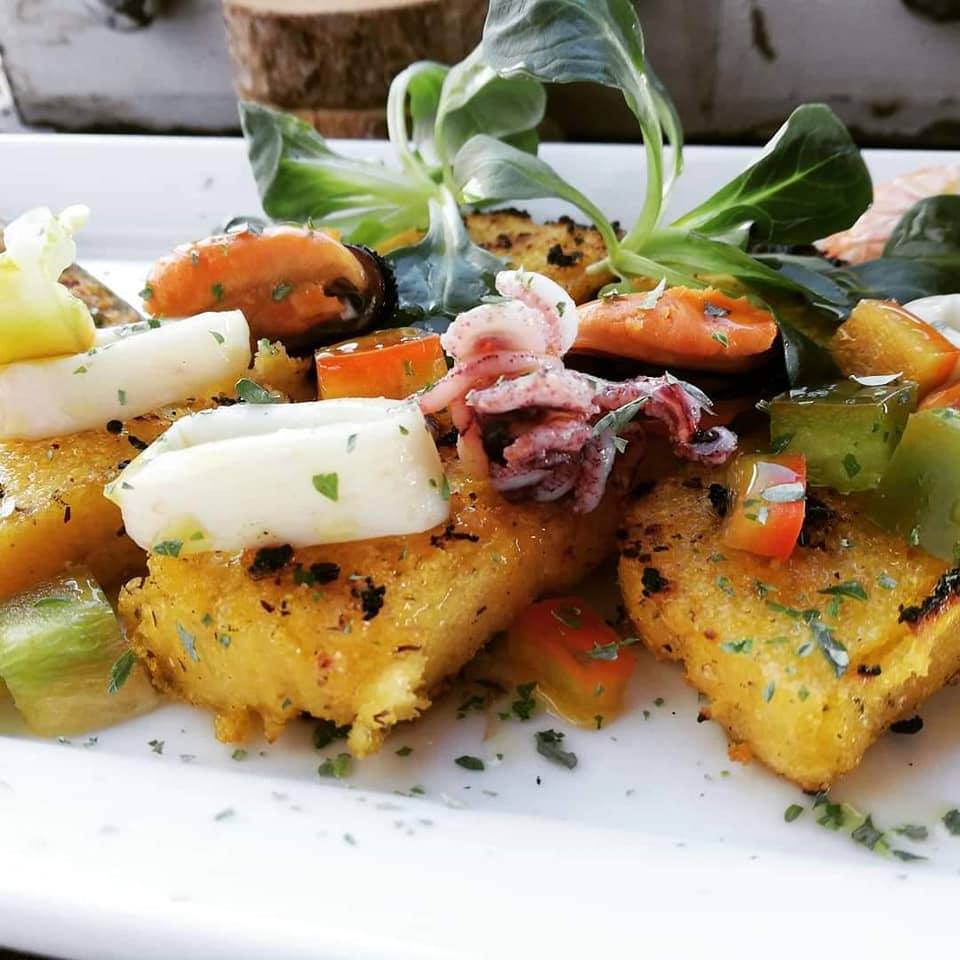 Recipe name
Polenta croutons with 5 cereals with squid and mussels
Author Name
Marco Spetti
Posted on
Total Time